Our Staff
Our goal is to provide Prince of Peace Preschool with outstanding, high-quality staff to nurture, support, and instruct our students in academic and spiritual qualities to prepare them for the future.
Pastor Nathan Janssen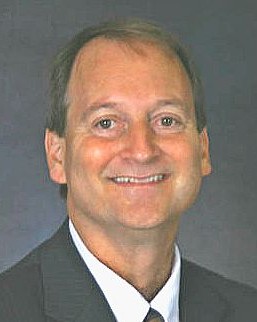 As Pastor at Prince of Peace Church, Pastor Janssen is also the Head Administrator of Prince of Peace Preschool. Pastor Janssen provides spiritual leadership through weekly Chapels. During Chapel time, Pastor demonstrates, expains and exposes students to Christ's love for them through songs, stories, and Bible passages. Pastor Janssen assists in discipline, when needed, and is available for counseling families during crises. As Pastor at Prince of Peace since 1989, he is well known by many in the community as a result of his organization of the Salvation Army Kettle campaign, and the over 1,500 students who have attended Prince of Peace School or Precious Playmates Daycare since 1995. You might also see him around town as his family is also very active in the music departments and sports teams in the Martinsville School District.
Mrs Denise Lester, Teacher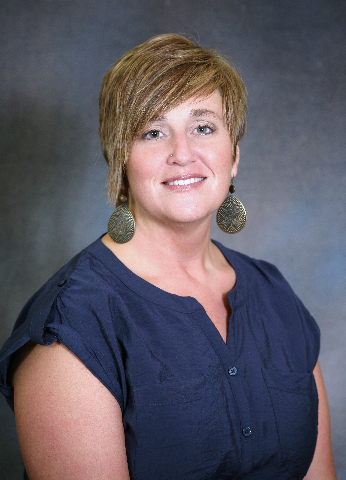 I am Denise Lester; lover of Jesus, my husband, two children, Colts football, coffee and of course my job as Prince of Peace preschool teacher!!
I grew up in Indiana and graduated from Cincinnati Christian University. Prince of Peace has been my home since 2011, but my work with children spans two decades. (Aaaaaaa, that makes me sound really old!)
I love to watch the growth that occurs during these formative years. I believe preschool and prekindergarten are truly important in building a child's educational foundation. Hearing the words, "I did it, teacher!" brings a smile to my face, and pure joy to my heart!
Sharing the love of God, and His completed work on the cross, is definitely a passion of mine. I feel honored and blessed to be able to minister to our Prince of Peace families!
Our Secretaries
We are fortunate to have two outstanding secretaries to support our Preschool. They are here to answer questions, assist you, and provide communication between your family and our staff.
Mrs Sharon Raney Mondays, Wednesdays, Fridays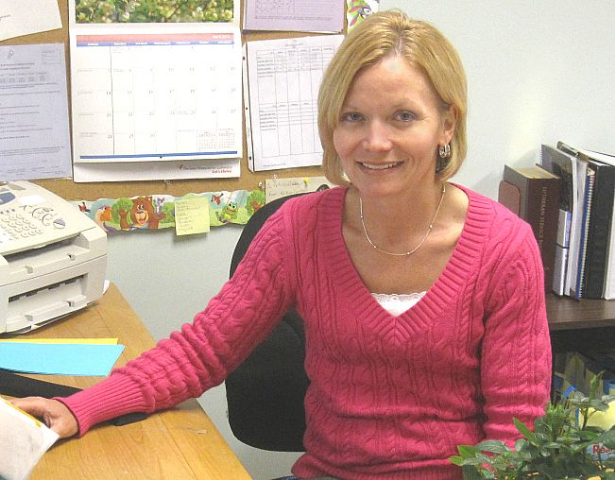 Sharon Raney has been a member of Prince of Peace Lutheran Church since 1999. Originally from Indianapolis, she received her Bachelor of Science in Elementary Education and taught for nine years. After staying home to raise her two young daughters for several years, Sharon returned to teaching at Prince of Peace and is currently serving as church and school secretary as well as the Director of Youth Ministries. She has served on the Board of Children's Ministries, as a Sunday school teacher, Girl Scout leader, and was Director of Vacation Bible School for five years. She and her husband Kevin live in Martinsville with their two daughters, who attend Martinsville schools. She loves running, hiking, vacationing with her family, reading, and cooking
Mrs Beth Wallis Tuesdays, Thursdays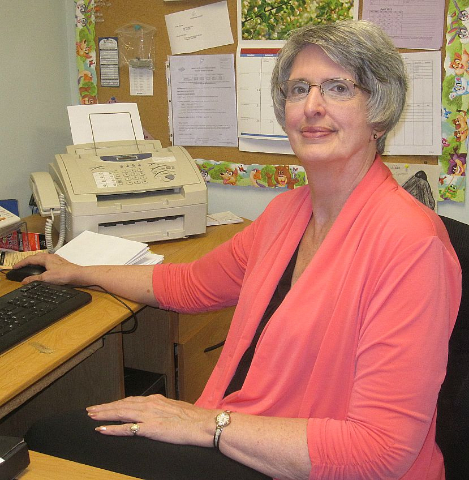 Beth has been a member of Prince of Peace for over 30 years. She retired after 43 years as secretary to an insurance agent and is pleased to be able to work in the Prince of Peace office on Tuesdays and Thursdays while enjoying retirement. Beth has one son and 3 grandchildren . The grandchildren are often seen attending Church with Granny and participating in Prince of Peace activities. Beth is active in Delta Theta Tau Sorority and loves live theatre, especially live musical theatre.
Ms Lois Lambert, Custodian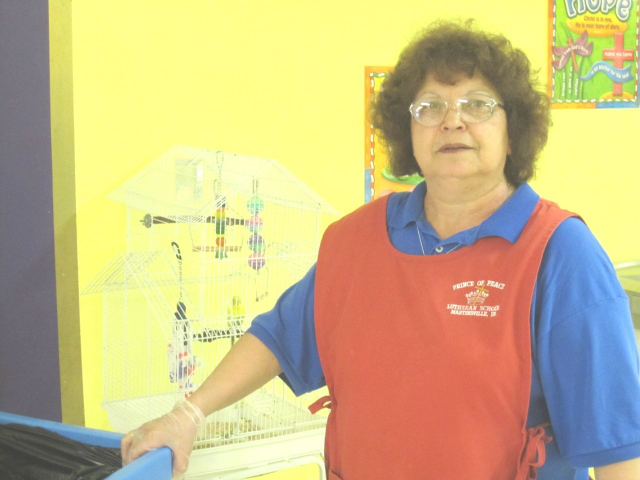 Lois has been cleaning up around Prince of Peace and keeping us tidy for 12 years now. We are fortunate to have Lois. She is a hard worker a loves it here. She says she "enjoys cleaning". Lois worked for JC Penney before coming to Prince of Peace. Lois likes Christian movies and enjoys attending Prince of Peace. We are grateful for all Lois does for Prince of Peace.